DowntownSasquatch
biography
Uhm.. hey i was formerly known as ninjaguy... but aparently lost my password to both the email it used and the log in..... so here i am new name!!
0

February 13th, 2010 + 9:02 PM
·

DowntownSasquatch
some of my greatest lessons learned where from here
7

August 18th, 2009 + 8:08 PM
·

DowntownSasquatch
Hey guys,
I just wondered if there are any pilots that might just so happen to frequent the amp?
As an aspiring pilot myself i would love to talk to you. Any advice or tips on how to achieve my dream are welcome! or if you have any websites or places i could get more info from that would be great!
7

July 4th, 2009 + 7:07 PM
·

DowntownSasquatch
www.myspace.com/downtownXsasquatch
hey.... thats my bands myspace...
our drummer quit so we got 2 acoustic giutars
but listen we want our page to look pretty legit...
i have an HTML editor... but what can i do as far as backgrounds and stuff
is that CSS code?
and any helpful links to learn that?
I know HTML enough to do some stuff.... its in the making though...
12

June 24th, 2009 + 11:06 AM
·

DowntownSasquatch
ok Friday I leave for the beach with my buddie and his parents
(who by the way are the SICKEST people i know)
EPIC! and we are taking our guitars..
prolly gonna hit the boardwalk around late afternoon
and play!!!
so i was wondering... Busking is an art...
just like any other art there is a sense of "perfection"
what describes the "perfect" busk...
and how do you obtain such heavenly skills?
lol
obviously we dont care about money...
but I'm putting some like 20$ whorth of ones
in my case just to look like we are making some cash! lol
ok so my questions boil down to

a) What Makes the "perfect" busk?
&
b) What songs would you play?

some of the songs in our vast repertoire (not) include

jimmy buffet - margarittaville
" - Cheeseburger in Paradise
Say Anything - Alive with the Glory of Love
Pink Floyd - Wish You Were Here
The Eagles - Hotel California (can you busk and not play this song????)
Johhny Cash - Hurt (slightly funky version by DowntownSasquatch)
Red Hot Chili Peppers - Slow Cheetah
Goo Goo Dolls - Iris
*the band name escapes me* - Wonderwall

these are just some... we tried to pick some asthetically pleasing songs
we dont know what kindof audience we will have so....
i guess our basis of thought is to hit EVERYWHERE at once!! lol

we might do a version of Coyote Shivers "SugarHigh" from the movie Empire Records

but please let me know what you guys think!!
2

June 24th, 2009 + 10:06 AM
·

DowntownSasquatch
Alias:
DowntownSasquatch
Status: Offline
Threads:
24
Posts:
166
Songs:
0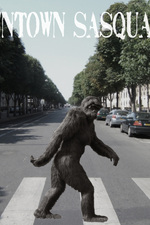 Joined: December 14th, 2008
Last login: January 10th, 2011
My Messengers
| | |
| --- | --- |
| AIM: | n/a |
| ICQ: | n/a |
| Skype: | n/a |